Antonym pictures
Teach your child opposites in engaging and fun way!
Narrated flash cards are great for ESL students too! The game facilitates understanding of simple words with opposite meaning (in-out, big-small, etc.). 
 Rated 5/5 by BrutalGamer.com, 4/5 by PappasAppar.se
Features:
Beautiful interactive pictures;
Cute animations and sound effects;
Fun mini-quizzes for each pair of words;
"Read to Me" – reads each word and story-quizzes;
Encourages independent learning/
Customers say:
"Superb!.. Beautiful animated illustrations. Your child will not be disappointed".
"…my child was curious, especially sorting black and white in boxes".
"Great! We liked it a lot. There are so many beautiful animations! The child just touches the screen and has a lot of fun!"
 Experts recommend!
"Antonyms in picturest" is endorsed by the Institute of Childhood, Herzen State Pedagogical University of Russia, St.-Petersburg, Russia.
Screens: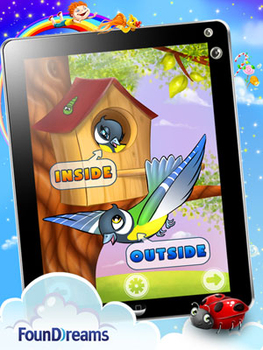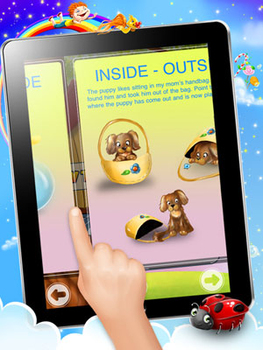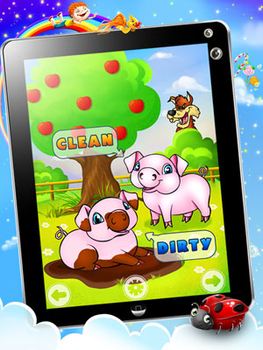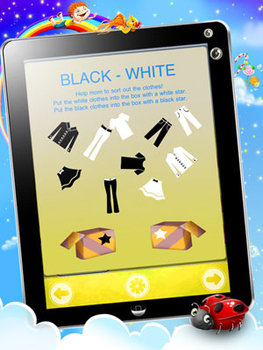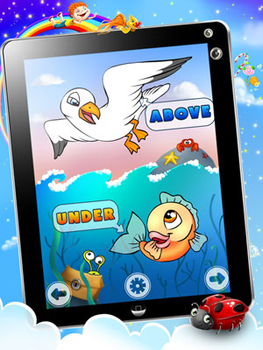 Video: