Safari Album
The most engaging and aesthetically pleasing way to learn animlas and their habitats!
"Safari Album" is an interactive workbook for kids ages 3-5 aimed to build solid knowledge of animals from three habitats and practice fine motor skills.
On each page a child magically reveals an animal with a touch of a finger. The animal responds to a child's touch with a movement and sound. "Read to Me" feature allows a child to hear fun facts about the animal without parent's help.  Each chapter is followed by a self-check quiz.
A unique feature of the album is a mini-puzzle included in each page aimed to boost curiosity, exploration and out-of-box thinking.
Skills practiced:
relation of  commonly known animals to their habitat (forest, savannah, jungle);
word recognition;
listening and comprehension;
cognitive abilities – categorization and differentiation;
simple logic and creativity;
independent learning.                
 Features:
original illustrations;
delightful animations and sound effects;
beautiful music;
"Read to Me" feature with professional narration;
mini-puzzle on each page;
quizzes;
access to your child's  progress reports online via optional account at http://www.smartots.com/.
 "With its mobile platform for kids, SmarTots aims to provide parents with a window into their child's "app world". Parents can receive reports tracking their children's learning activities across various SmarTots apps, including subject aptitudes, amount of time spent on specific apps and recommendations for other applications.
In addition, SmarTots delivers teacher advice and educator-developed suggestions for interest-matching and social family activities to reinforce learning" – Techrunch.com (http://techcrunch.com/2011/10/24/smartots-raises-750000-offers-mobile-apps-platform-for-kids/)
Experts recommend!
"Safari Album" is endorsed by the Institute of Childhood, Herzen State Pedagogical University of Russia, St.-Petersburg, Russia.
Screens: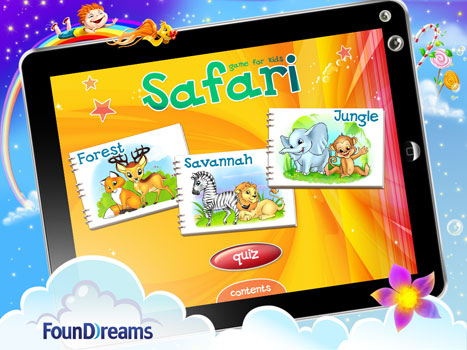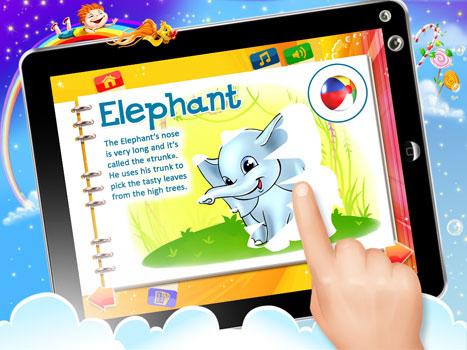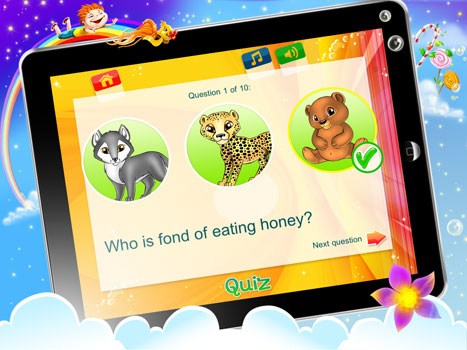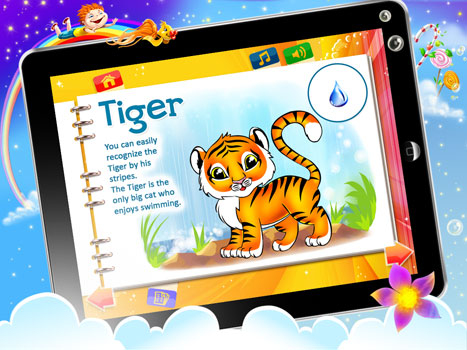 Video: