Learn languages with the fairytale "Little Red Riding Hood"
This interactive book will help your child in learning foreign languages. Unique feature - function of language combination. Languages: Russian, English, German, French.
Let your children get acquainted with the melody, scripts and sounds of different languages while reading.

One of the main features of the application is the possibility to combine languages. You can choose one or more languages to read and to listen in the main menu. While choosing one or more languages every next page will open in one of the languages at random.

The application "Little Red Riding Hood" has been developed in cooperation with the DICA-lab of the University of Luxembourg, which conducts research on learning and development in
multilingual contexts.

Attractive original illustrations, funny animation and professional voice over is a guarantee of success among children. And child-friendly user interface will also allow you to let your child play alone with the application.
Advantages:

• unique idea of the application;
• possibility to combine languages at the beginning as well as while reading;
• voice over done by the native speakers of the languages;
• 4 languages: Russia, English, German, French;
• marking of the words enhance reading skills;
• reality like page turning with corresponding sounds;
• fairy animation, bringing to life characters and objects;
• two modes: "read" and "listen".
Screens: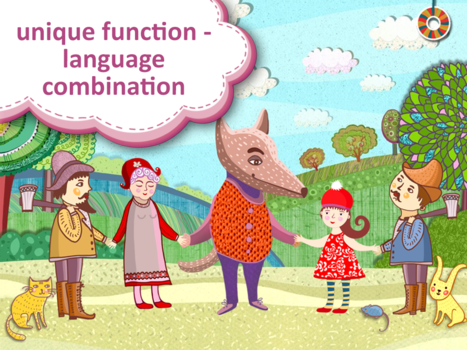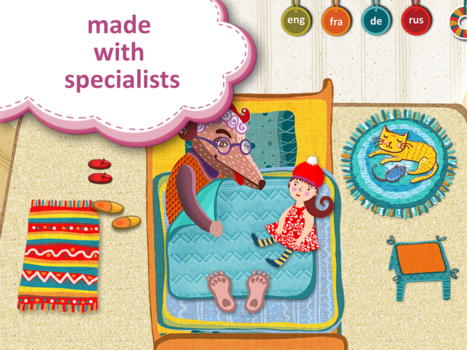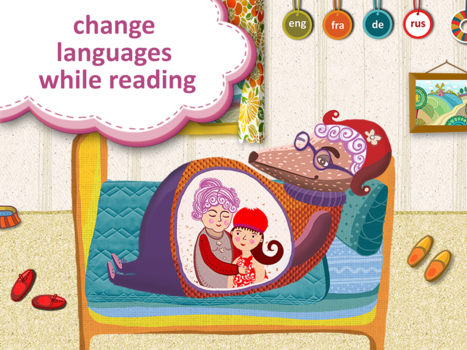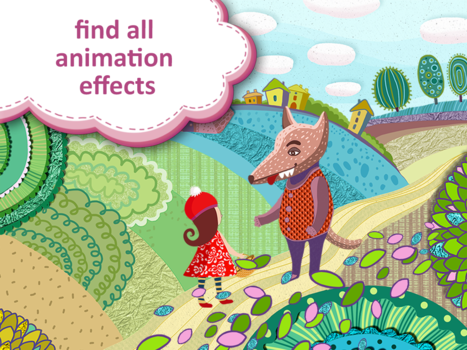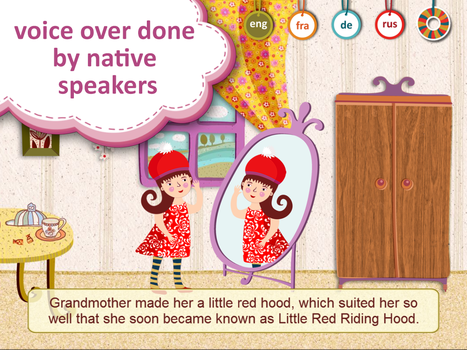 Video: