What Has Changed?
This app doesn't just entertain kids, but also develops their memory and attention span, which in childhood is particularly important. Kids love exploring and guessing games, and these features were used as the basis for this application.
The rules of the game are simple and understandable even for toddlers: just look at the image carefully, close the curtain, and when it opens again, guess what has changed. Voice prompts help the child remember the image faster and learn new words.
This application includes a wide variety of colorful landscapes and is designed for a wide range of users, with three difficulty levels. The first suits toddlers aged 2-3, and the most difficult will interest not just older kids but their parents and grandparents too! The gameplay is so simple, kids won't need your help to begin finding out what's changed in the picturesque landscape. And meanwhile you can tune in to your favorite TV show :-)
Features:
colorful, bright graphics;
different landscapes;
3 levels of difficulty;
voice prompt mode;
develops child's memory and attention span.
Experts recommend!
"What Has Changed?" is endorsed by the Institute of Childhood, Herzen State Pedagogical University of Russia, St.-Petersburg, Russia.
Screens: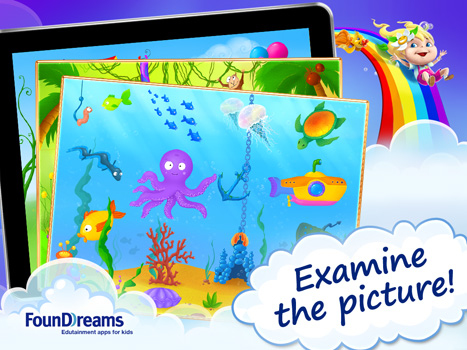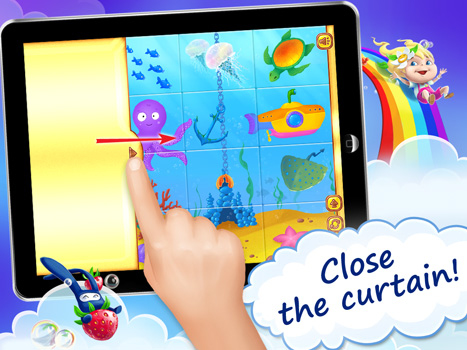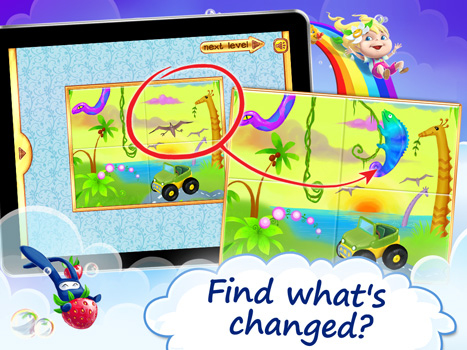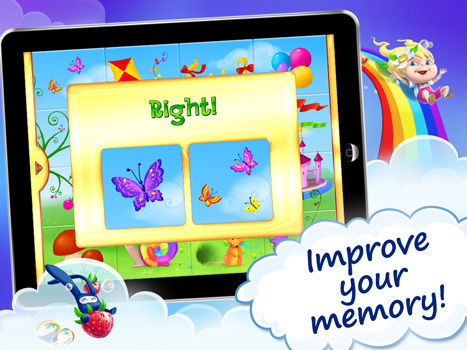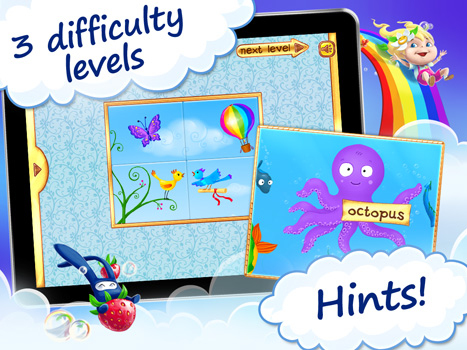 Video: